Fine Handmade Artisanal Jewelry
Our fine jewelry begins with pure and high quality materials. We use solid jeweler grade: sterling silver and 14 kt gold. Our techniques for creating each piece have been honed for over more than two decades, bringing you fine chains, earrings, and pendants comprised of hand-turned links that glide like satin through your fingers. We handcraft all of our jewelry—from the links that we make ourselves, to the clasps that match each design.
All Seaxwolf chains are made to be signature pieces, meant to be worn always. Rain or shine. Formal or casual. The more you wear them, the better they get; they become more supple and take on a sheen and color that is unique to the individual. They become more you.
Want to know why people absolutely love our jewelry and why they wear it every day?
See what makes the Seaxwolf difference.
You Can Feel The Difference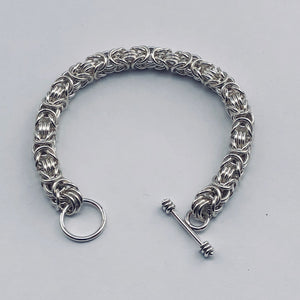 Bracelets
Exquisite designs including intricate Byzantine, made with the fine craftsmanship of centuries ago, when art and trade were married and artisans took great pride in their work. Run once through your hand, you'll feel the difference.
View Bracelets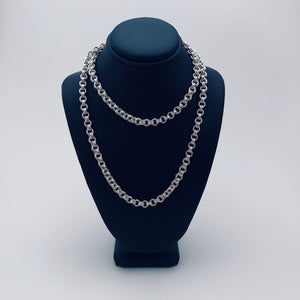 Necklaces
Striking patterns made from sterling silver, solid 14 karat gold, jewelry grade copper and two kinds of brass. Our favorites are the claspless because they can be slipped over your head and feel delicious against your skin.
View Necklaces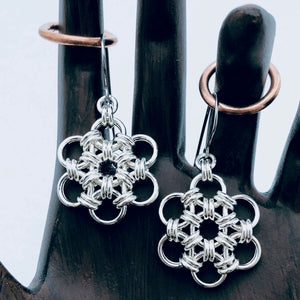 Earrings
Unique and contemporary designs that add the perfect elegant finishing touches to your accessories. Worn with matching necklace and bracelet or on their own, these earrings are conversation pieces.
View Earrings